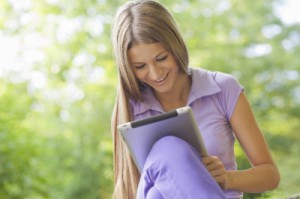 We welcome expert contributors and wellness empowerment evangelists to join the Power Living movement. Power Living's audience comes here to be informed and inspired. Our main categories are:
Mind & Spirit – Stories, visuals, inspirational quotes and other mood changers to create positive vibes.
Yoga & Spirituality – Articles and tips on yoga and spirituality.
Health & EcoLiving – Health tips, recipes and advice to help you live a delicious, green and healthy life.
Work & Life – Practical advice for working smart, traveling well, giving back and living a love-filled life.
The Power List – Powerful books, movies, DVDs and more!
Power Living TV – video inspiration, information and practical advice for a purposeful and powerful life.
If you have an inspirational story, share it. If you have expertise in a certain area, share it. Keep the tone positive and seek to offer "how to" solutions and/or tips.
POWER LIVING SUBMISSION GUIDELINES
400–750 words in length is preferred for written posts.
Focus on content and avoid a sales pitch or promotion for a product or business.
We reserve the right to edit for style such as typos, grammar, redundancy, and overall style.
You are responsible for obtaining all necessary permissions for your content including rights to use any photos, audio, video, or other content incorporated in your submissions. Your submissions will be subject to our Terms of Use.
Quote cards are 500×500 and must have www.IAmPowerLiving.com at the bottom.
Please provide a byline/bio (two or three sentences) at the end of the blog with your social media handles (i.e. Facebook, Twitter, website). If you become a regular contributor, we will ask for a high-resolution picture and short bio (up to 200 words).
We are not taking video submissions right now, but we are taking recommendations for people to interview for the Power Living TV series.
Email submissions and/or any questions you might have to submissions@power-living.com.
A submission does not guarantee that Power Living will publish it.
If we publish your post, be sure to share the link via Facebook, Twitter, Google +, Tumblr, StumbleUpon, email, newsletters, etc. Also, be sure and respond to the comments on your posts. Together we can grow the Power Living community!