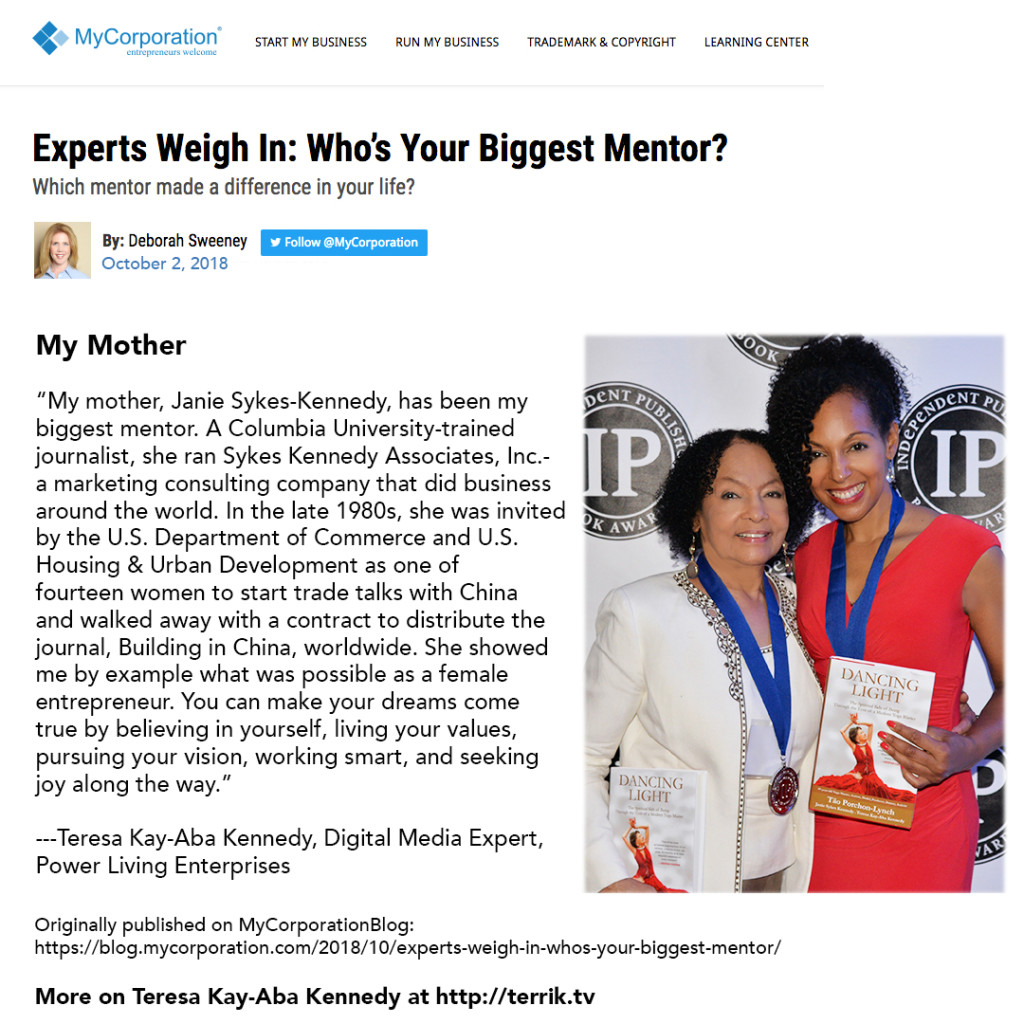 When asked "Who's your biggest mentor?", Success & Wellness Coach Teresa Kay-Aba Kennedy contributed to MyCorporation Blog sharing thoughts on her mother:
"My mother, Janie Sykes-Kennedy, has been my biggest mentor. A Columbia University-trained journalist, she ran Sykes Kennedy Associates, Inc., a marketing consulting company that did business around the world. In the late 1980s, she was invited by the U.S. Department of Commerce and U.S. Housing & Urban Development as one of fourteen women to start trade talks with China and walked away with a contract to distribute the journal, Building in China, worldwide. She showed me by example what was possible as a female entrepreneur. You can make your dreams come true by believing in yourself, living your values, pursuing your vision, working smart, and seeking joy along the way." — Teresa Kay-Aba Kennedy, Digital Media Expert, Power Living Enterprises, Inc.
Originally published on October 2, 2018. Read more inspiring comments from others on MyCorporation Blog.
Teresa Kay-Aba Kennedy is a Harvard Business School-trained Strategist, Award-winning Author and Success & Wellness Coach. She grew up with yoga and holistic health principles and offers an integrated whole-person approach to experiencing joy, wellbeing and abundance. Her mission is to help individuals reach their highest potential while collectively creating a more just and sustainable world.
Comments