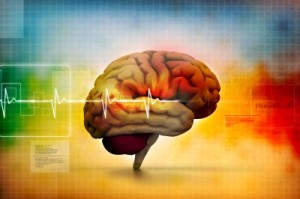 THE BUZZ: Teresa Kay-Aba Kennedy was interviewed as part of the 2013 SharpBrains Virtual Summit. The event brought together 170 participants from 19 countries to discuss the science, technology and market to support brain health and fitness. Despite the focus on the new generation of technologies and methodologies to better monitor and enhance cognition, one of her surprises from the Summit was the com­mon theme on simple "low-tech" interventions such as stress man­age­ment and lifestyle changes. She said, "Even when we were talk­ing about tech­nol­ogy, the dis­cus­sion fre­quently built on sim­ple things such as exer­cise and med­i­ta­tion."
Read the Interview on SharpBrains.
View the Power Living Interview with Dr. Michael Hutchinson, Associate Professor of Neurology at the New York University: Optimize Your Brain Power.
If you want to learn meditation and/or need help optimizing your life for brain health, check out our special "Optimal Brain Power" coaching program. View more media featuring Dr. Terri Kennedy.
ADDITIONAL CONTENT: Check out articles and tips on Healthy Living and Work & Life. For inspiration, go to our Quote Cards, Affirmations, Impressions, Postcards, and The Power of… column. Also, check out Power Living TV and The Power List of powerful books, movies and DVDs.
PRODUCTS & COACHING: For more, check out Power Living books, CDs and more. Need help reaching your health & wellness goals, clarifying your purpose or taking your work/life to the next level? Find out about our coaching services.
ADD YOUR VOICE: Share your comments below.
Comments