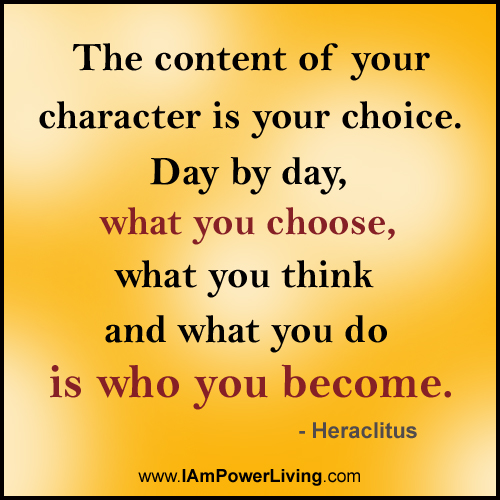 "The content of your character is your choice.
Day by day, what you choose,
what you think and what you do
is who you become."
-Heraclitus
This quote is featured in A Dose of Power Living. Listen to/read message.
Quote card designed by Teresa Kay-Aba Kennedy.
Get more inspiration through postcards, impressions and The Power of… column.
Comments